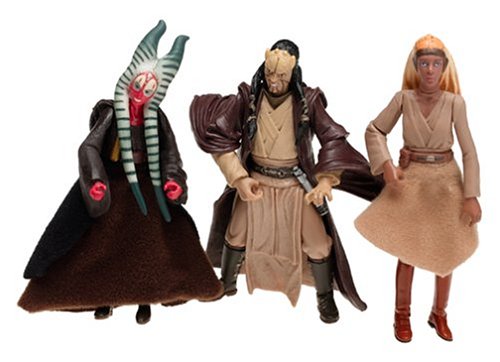 There are two types of JEDI ACCOUNTS: Jedi Knight accounts, and Jedi Master accounts. Both types have all the features of the FREE Padawan Learner account, but add a customizable blog/website at "mystarwarscollection.com/your_custom_name".  The difference between Jedi Knight and Jedi Master accounts has to do with the amount of upload space you are granted, and the inclusion of additional collection tools, such as photo gallery software to further display your collection.
The Jedi Knight Account.  This type of account increases the amount of upload space you have for photos of your collection, and gives you your own website. You pick the name of your website at the time you sign up, and it shows up at the web address of mystarwarscollection.com/your_custom_name. The website features include:
Administration Panel (or "Dashboard"). This is the hidden backend of your website that no one sees, from which you design your custom website.  There are instructions and video tutorials among all the control panels which make the process of customizing your website user friendly.
Custom Banner. Your website comes with several default banners to rotate or choose from, and you can also upload your own custom banner photo.  These banners occupy the header of each page of your website and help distinguish your website from others.
Website Text Editor.  Your website comes with a text editor that makes it easy to create pages and blog posts on your website. Uploading and embedding photos is easy, and you can also embed videos from YouTube or Hulu without using up your upload space. We have also built in video tutorials to help you learn to use various features of the text editor
Side Bars.  You can add content to the sidebars of your website as well, including opinion polls, your favorite website links, a list of the different categories or topics you blog about (with links to archives for each of those categories).  You can do all this and arrange it without touching any HTML code simply using drag & drop and point & click protocols.
Public/Private Access Options.  A blog is a great tool for writing about and showing off your collection, and we provide you the ability to designate whether individual content on your website is public (and viewable to everyone) or private (viewable only to members you have invited). You can also designate some content to be viewable only if someone knows the password for that particular page of your website.
No Vender Lock-In. You can leave the MY STAR WARS COLLECTION NETWORK any time you want and your content isn't locked in or lost — you have the built-in ability to export of all your posts and comments in XML format, which makes it easy to transfer to another website in the unlikely event that you become unhappy with ours.
The Jedi Master Account.  This type of account has everything that the Jedi Knight account has, plus more upload space, and the addition of photo gallery software to easily create multiple photo albums and slide shows on the your website. It is also entirely ad free, no more banner advertisements on your pages and posts unless you want them (to share revenue with us).
Administration Panel (or "Dashboard"). Jedi Master accounts have an upgraded dashboard with additional controls which make it is easy to add an image gallery to your website pages. These new controls add the ability to upload pictures via a zip-file, create sets of images into sortable albums, and copy or move images between galleries. You can also add a watermark image or text to photos that you upload if you are concerned about your copyrights.
Webpage Image Gallery.  Once you have created image galleries using the new controls provided in Jedi Master accounts, it is easy to add them to your website pages. Simply select the gallery you want to add from the new gallery drop-down menu in your upgraded website text editor. When visitors click on an individual thumbnail in one of your website galleries it displays a larger image of the selection.  Visitors to your website gallery are also able to click on an option to show a slide show of your gallery in larger images.
Side Bars. You are also given the ability to select  a slideshow, random or recent picture on the sidebar of your blog/website.